Capt'n Lee
Fisherman looks up from fish hold. F/V Capt'n Lee, Port Clyde, ME.
F/V Skipper
Gary Libby cleans the hull of F/V Skipper in Port Clyde harbor, January 2013.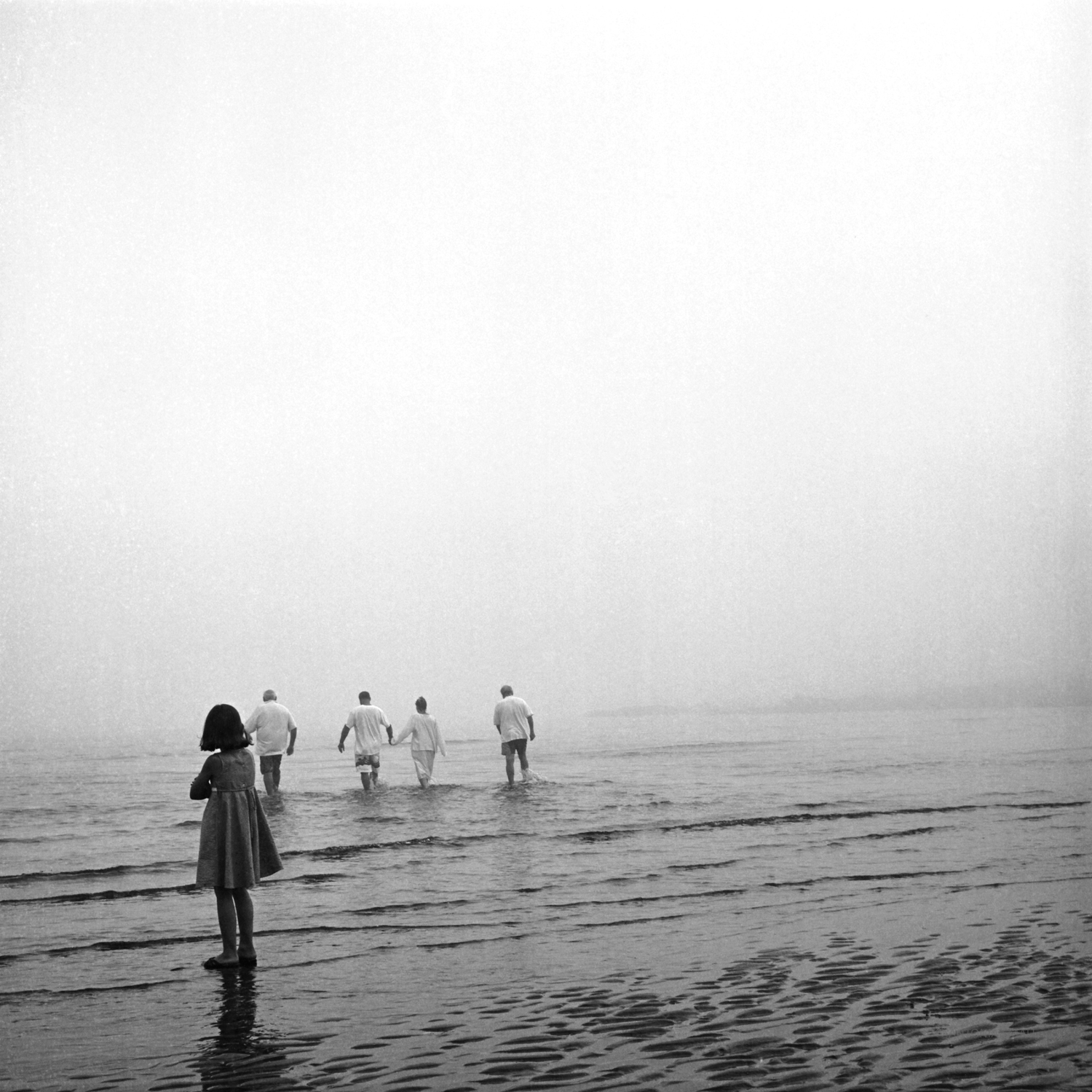 Wedding Baptism
Angela Anderson and Joseph Pomerleau are baptized by her father and uncle on the occasion of their wedding, in the waters of Penobscot Bay.
Betty Libby picking crabs
Betty Libby picks crab meat at Port Clyde Fresh Catch processing plant.
Bollard
Bert (Birdie) Powell
Family
Kris and Adreanna Coulter and Red the dog have a quick visit between fishing trips.
Monhegan Flowers
Trap Day on Monhegan used to start in winter. In 2007 Trap Day was moved to October 1st.
Reggie Montgomery - fish cutting
Hymnal - Joyful Noise
Old hymns, new renditions.
Gary Steering F/V MisKim
Gary goes lobstering to support his ground-fishing habit.
Fish House Details
Forrest Davis was nicknamed "Ford" = "FOD" around here. One of Fod's great grandsons now fishes from F/V Fod, which still sits in Port Clyde harbor.